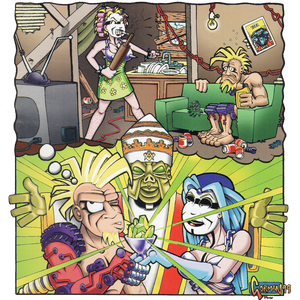 Pre-Show Special Event
Wedding, proposal, divorce?  The Scumdogs can do it all.  This package includes 4 tickets to the show, a private Meet and Greet with the full band and 2 of the participants can be sacrificed on stage during the show that evening.  The time alloted for this pre-show event is 30 minutes.
Only ONE package is available per show date so please reach out to customerservice@gwar.net to discuss the date you have in mind.
If this is a wedding the couple must bring their own legally registered officiant.  GWAR will join and/or serve as your wedding party and witnesses.